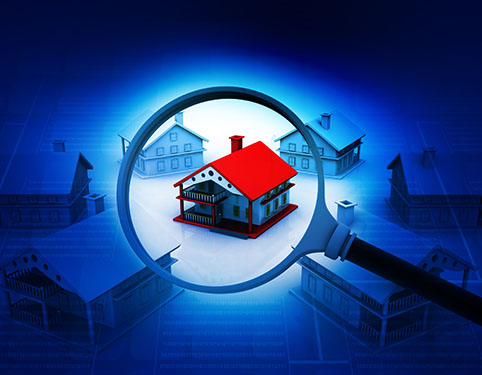 Smart Start Home Inspections, LLC is a Family owned and operated business.
We are located right in central Wisconsin and serving the surrounding areas. We take great pride in the service we provide. We search for ways to better serve our customers during every inspection.
Andrew (the inspector) is certified through the American Home Inspectors Training (AHIT) program. As a husband and father of 3, I will treat your potential new home as if I was going to purchase it for my own family. Your families safety is my top priority. Let us help you feel confident about your home buying decision with a complete home inspection.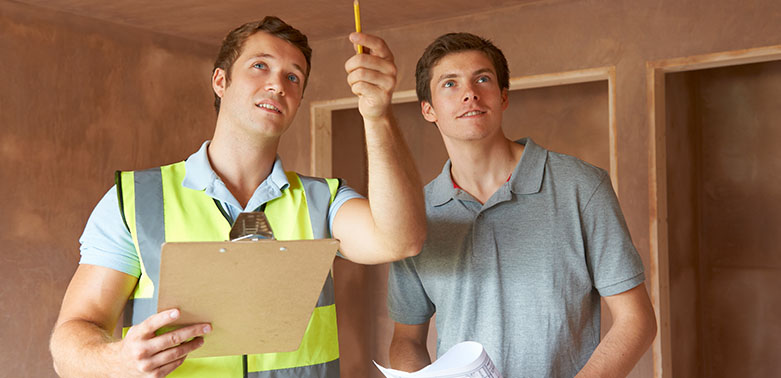 We offer a complete home inspection with a detailed and comprehensive report.
Whether you need a pre purchase inspection or a new construction inspection we are here to help.Our goal is to educate home buyers during their purchasing process.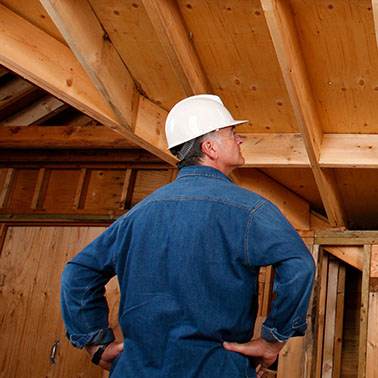 Radon is the second leading cause of cancer behind smoking. Radon is a colorless and odorless gas, which makes it extremely difficult to detect without the proper equipment.
Grounds
Driveway
Walkway
Grade
Drainage
Retaining Walls
Interior
Floors
Walls
Windows
Doors
Foundation
Material &
Condition
Attic
Insulation
Trusses/Rafters
Ventilation
Electrical
Service Panel
Branch Wiring
Heating/AC
Furnace
AC Unit
Duct Work
Roof
Chimney
Vents
Eeavestroughs
Plumbing
Functional Flow
Functional Drainage
Water Heater
Andrew recently completed our home inspection for the purchase of our new home. He was very knowledgeable and very thorough. He did a great job. I would recommend him to anyone recommend to anyone purchasing a home!
I was very impressed with Andrew at Smart Start Home Inspections. For starters, he was flexible and did the inspection on a weekend which was very convenient for my schedule. It was very helpful the way he explained and pointed things out to me during the inspection as I don't know much about homes. He got the full report out to me shortly after the inspection and was available thereafter for any questions. I would recommend to anyone purchasing a home!
Andrew recently did an inspection of the new house we are going to purchase. Andrew was extremely professional and considerate to the current owners. He was very thorough and went through the results with explanations of how hard or easy the items are to fix. It gave us a great peace of mind to know we are purchasing a home without hidden surprises. Thank You Andrew for your professionalism. Your ability to get there quickly is much appreciated. The Hayes's.
Andrew is very accommodating and flexible! Explains everything very well, and makes sure you don't have any questions before leaving and gives you peace of mind when purchasing a home. Thanks again Andrew for the great service.
Loved the detailed report and explanations that came with it! Andrew had documentation for each room and we were made aware of fixes prior to putting our house on the market.
I would highly recommend Andrew, he was very professional and knowledgeable, he inspected the house my daughter WAS going to buy, he found a lot of things that needed fixed before she could purchase this home. we can't thank him enough for saving our daughter alot of money. when she finds a different house, she will definitely hire Andrew again.
I'm a first-time home buyer and Andrew definitely eased my mind of buying a home. He's very friendly, he gave me tips on buying a house based on his own experience. He answered every question I had to the best of his knowledge and thanks to his amazing home inspection I bought a home that I'm very happy with and more importantly 100% safe in. He is also very eager to help and eager to schedule an appointment with you! I recommend him 100%